Flour is one of the most used components in our daily diet, so it is good to know which is the best flour for our health and what's the difference between a natural flour and a flour so-called 'natural'.
Our ancestors had a great care and attention to the food they ate because these were regarded as something necessary for the proper functioning of the body and a healthy life. Products they integrate into their diet were enriched only by nature and the benefits were multiple.
But today, the products are no longer so natural that it should be, including foods or basic materials. Flour so-called "natural" which is now available on the market, on the label that manufacturers do not provide detailed information, contains all kinds of chemical stabilizers, loose enhancers, preservatives, coloring, baking powder, etc. And the period of validity is another indication of how we can realize how fresh is that flour.
Flour which comprises added chemical components affect the health of those who consume it and have a lack of vitamins and minerals. Fresh and natural flour taste is pleasant, sweet, like ground cereal, with a neutral flavor. If you gather it with your fingers, it will creak less and will not leave marks. Low quality flour, but promoted it as a "natural", is enhanced by the producer, has a peculiar odor, similar to that of mold and a bitter taste.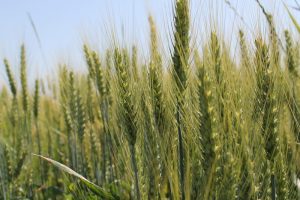 At AgranoLand we produce only natural and fresh flour, conventional or BIO flour from our own production of grains carefully selected. AgranoLand flour does not contain any chemicals or enhancers and is produced only by grinding. Thus, our flour is healthy and nutritious, with vitamins and minerals. You will notice a big difference if you use our flour and one from the usual market because the improved flour will grow quickly, but it will not have consistency and satiety after consumption is almost non-existent because such a flour contains no nutrients.
To choose a truly healthy and natural flour we should read carefully the period of validity, inquire information on the label and the manufacturer. If the label does not mention clearly that it is a natural product or one with improvements that flour is not natural.
Slowly we return to the healthy habits of our ancestors and begin again to consume natural products and in the true sense of the word. We recommend our products because, to the finished product, we follow step by step the production process with great attention to nature and the earth.